A CONNECTED PLACE
The masterplan connects communities with new walking and cycling links to local centres, shops and green spaces. It will be connected to public transport, including a foot and cycle bridge to Cam and Dursley railway station. A bus route is proposed to connect each part of the site with Cambridge and Slimbridge. Electric vehicle charging is proposed for all properties, alongside support for car sharing and bike hire facilities.
AN ACTIVE PLACE
Wisloe will provide spaces for play and exercise. Play facilities are proposed throughout the site. There is also potential for Slimbridge AFC to sit within the heart of the development, alongside public open space beside the new school. This will allow the community facilities to benefit one another and provide a central hub of activity for residents.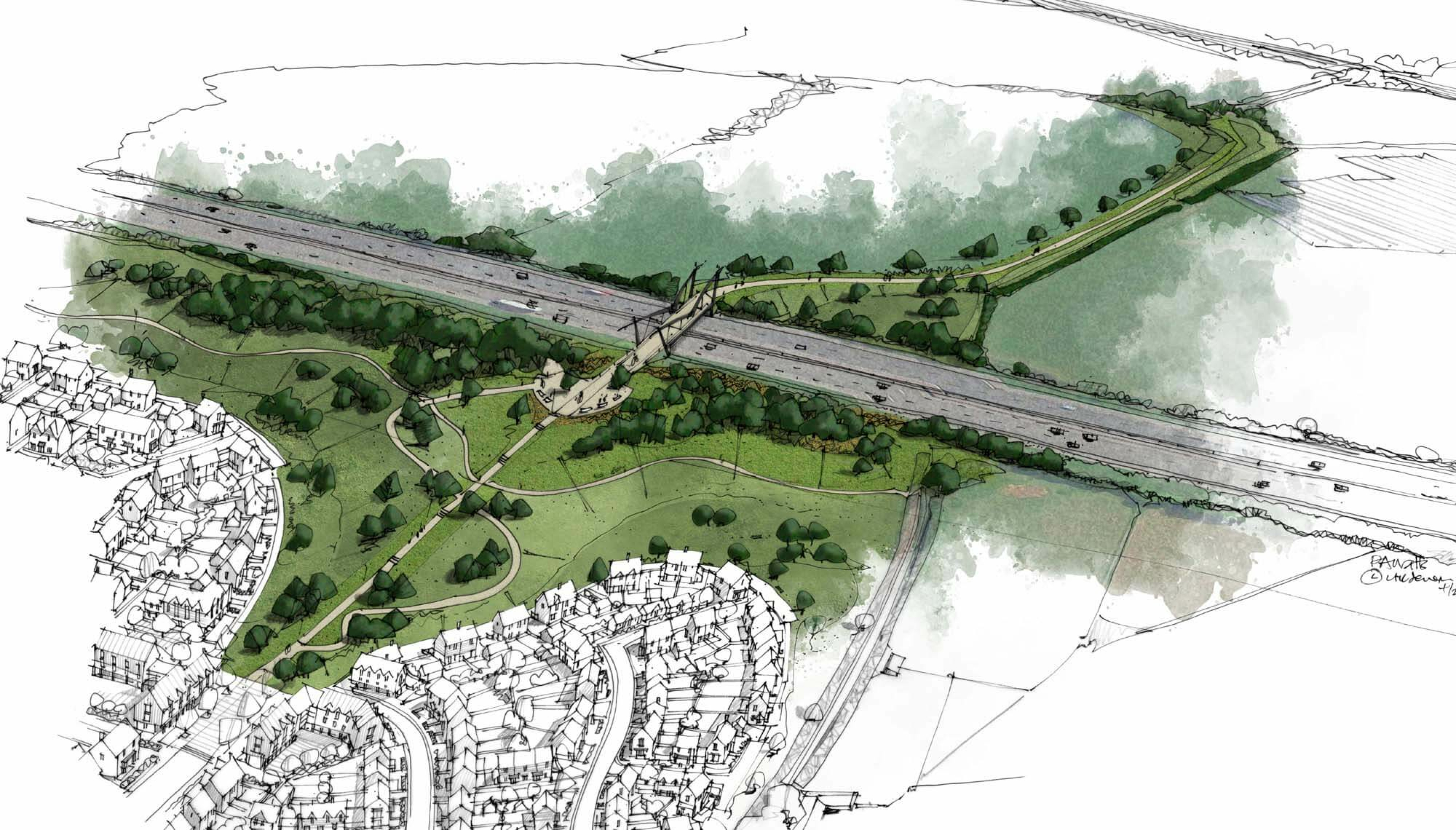 A WORKING PLACE
High-quality broadband will serve all properties to support flexible, modern working. The masterplan shows two local employment areas, and includes small employment and commercial space in neighbourhood centres - shops, a cafe, co-working spaces and workshops.
A PLACE TO GROW
Wisloe will provide much needed facilities for residents and nearby communities, including a new primary school, nursery and places of work.
A PLACE TO BE
Wisloe will provide easy and plentiful access to the natural surroundings and spaces to spend time and relax. Nearly half of the development site will be provided as open space for the public to enjoy nature.
A distinctive place
Addressing challenges