The masterplan shows that a significant proportion of the development site - around 35 hectares in total - will be open space. This space – which is larger than 48 football pitches combined – will be for residents and visitors to use and enjoy. It also provides natural space for birds, bats, insects and wild plant life to thrive.
Wisloe is designed to connect with the landscape and its features including the River Cam. Integrated wetlands will help manage drainage and support local biodiversity in a way that complements neighbouring gardens, streets and green spaces.
It will also be designed to provide opportunities for residents to play, relax and grow their own food. We will explore ways to involve the community in influencing how this space is used.
The masterplan sets out places and spaces to provide these opportunities to benefit the community, bring people together and enjoy what Wisloe has to offer.


Key features
Wetland spaces and streams throughout the development
Offering alternatives to car use - and providing electric charging points for those who need to drive
Walking and cycling routes Community facilities
Enhanced hedgerows and woodlands alongside newly created habitats
Allotments and orchards for food production
Providing spaces within the landscape for exercise, exploration and play
Views to the wider landscape, including the Cotswold Escarpment and Welsh Marches
Supporting and enhancing local ecology with new roosting spaces for bats, and nesting opportunities for reptiles, amphibians and hedgehogs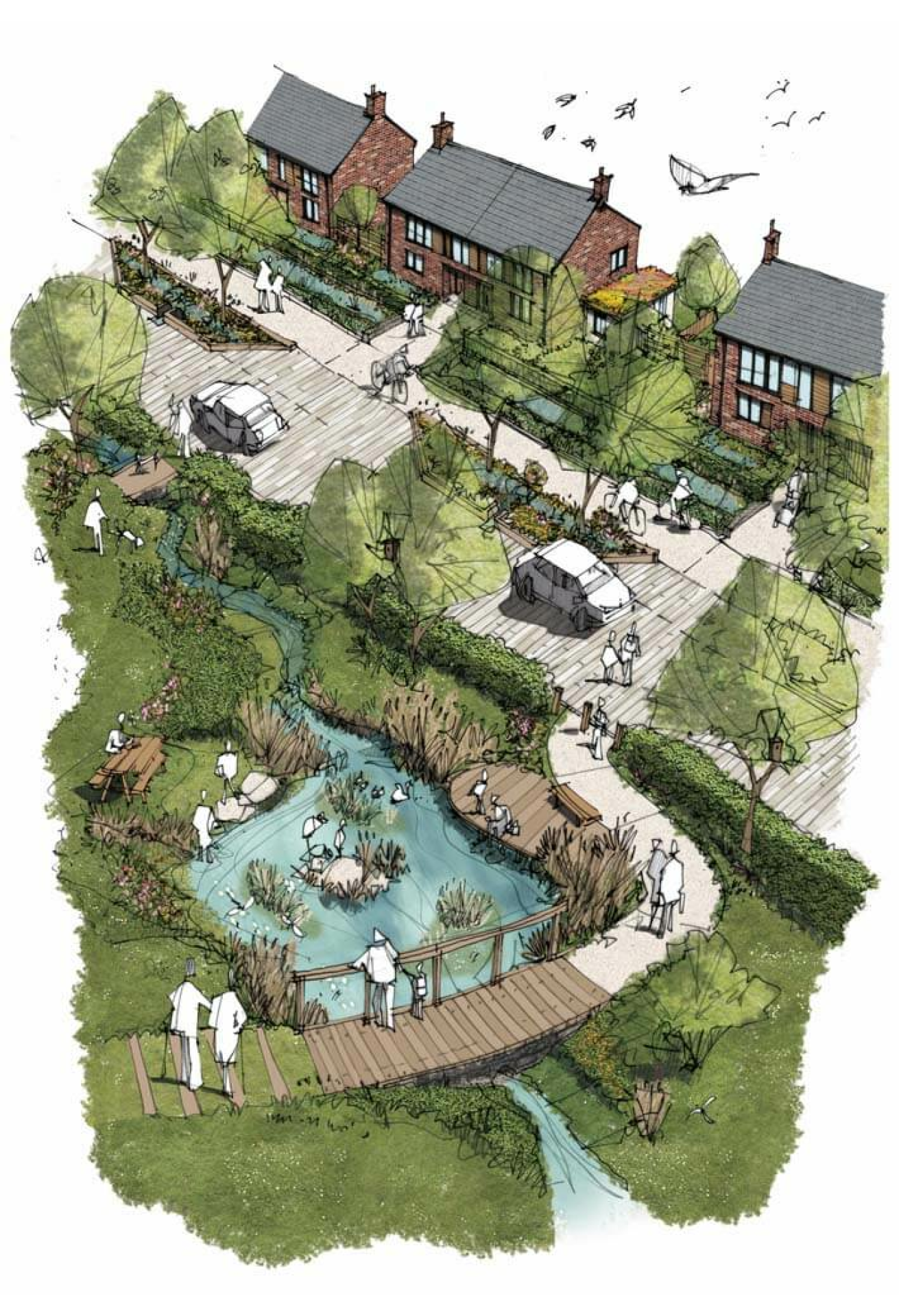 A sustainable development
A distinctive place